April 17th, 2020*
We hope all of you are healthy and happy. Many of you are stuck at home, and others are stressed from your essential jobs. We're grateful to all of you, and thought we'd put our heads together and send you a little something! Welcome to Part One of HighPoint's "Digital Care Package"! Over the next few weeks, we'll be sharing collections of fun sites, productivity tips, and even our favorite recipes. It's our way of letting you know we care. We're all in this together!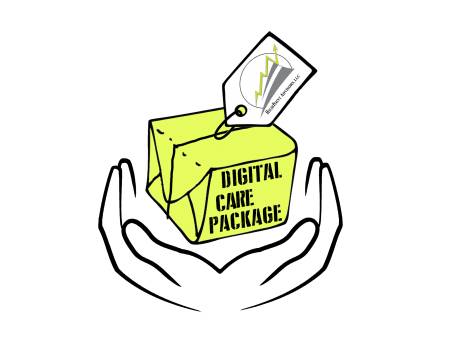 Productivity Corner

Struggling with working from home? We get it! The HighPoint team found this article on adjusting to remote work super helpful.
Looking for things to keep busy? Now is a great time to review and update your beneficiaries. Just reach out to our staff, we're happy to check your accounts and send update forms via email or eSignature.
See the World
We may be stuck at home, but that doesn't mean we can't explore new and interesting things around the world! Here are some fun sites to check out:
Comforting Cuisine
Patrick's Split Pea Soup
Pat makes this every year with leftover ham from his family's Easter dinner. He brought in leftovers to the office last year, and we devoured them! This soup can be made in a crockpot or on the stove in a large stock pot.
1 pkg (1#) dry green split peas
ham bone broth (boil your ham bone about 2 hours, until ham falls off bone)
½ # diced ham pieces (adjust to taste)
1 tbsp olive oil
1 small onion diced
1 small carrot finely chopped
6 cloves garlic (or equivalent minced garlic)
2 bay leaves
Thyme to taste
Pepper to taste (salt is usually not needed since the ham has plenty of salt)
Chicken Broth
Instructions: First prepare your ham bone broth. Sort peas and rinse. Make sure to sort any stones out. Sauté onions, carrots and garlic in oil. Add remaining ingredients to pot and cook until peas are soft and crushable. I use a potato masher to crush the peas just prior to serving. Add chicken broth if needed to adjust consistency.
We hope this "care package" brightens your day – we'll send new collections in the coming weeks!
Best,
The HighPoint Team
*This post was originally emailed to clients on April 16th and 17th. If you are a client and did not receive it, please reach out to our Office Manager so we can update our records with your email address.