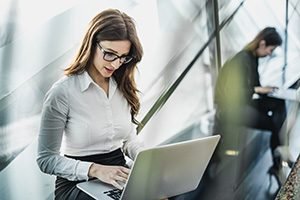 Despite findings that suggest women may have an edge when it comes to investing success, other data indicates that a generational lack of confidence continues to deter younger women from investing as frequently as is necessary to work towards long-term financial success on par with male peers. Fortunately, there are plenty of ways to overcome this uncertainty before diving into the world of investment without hesitation, and the HighPoint Advisors, LLC team has collected a few of our favorite techniques.
Begin Your Investment Education Now
Like most financial topics, investment may appear exceptionally complex – especially when you're starting from scratch. The good news is that there's a seemingly endless number of learning opportunities that can help you brush up on the ins and outs of investment without becoming overwhelmed with frustrating jargon. Try listening to an investment podcast on your commute, or delve into a beginner-friendly finance blog during your lunch break. Plus, don't forget to take advantage of any workshops or learning opportunities your workplace may offer concerning 401(k) plans and other investment tools.
Make Decisions with Specific Goals in Mind
If you haven't started investing, there's no better way to kick off your efforts than by outlining clear goals that can benefit from your investments. Setting goals can prove invaluable by providing a sense of direction, which may be essential if you're still struggling to find the confidence to begin investing. Common goals include saving enough to fund your children's education or reaching a specified level of savings prior to retirement.
Take Advantage of Your Local Financial Advisor
It's impossible to overstate the advantages an experienced financial advisor can offer an up-and-coming investor. Whereas you may be brand-new to the world of investments, most financial advisors have been around the block, which means they can provide the guidance needed to help you address your financial goals. Likewise, a qualified financial advisor will build a close relationship with you in order to help understand and support your unique goals.
HighPoint Advisors, LLC is no exception. Serving residents of Central New York from our convenient East Syracuse location, our advisors offer a comprehensive portfolio of financial services, including highly informed investment advice tailored to help you achieve stability and success. Schedule your appointment by calling us at 315-627-0474 today.