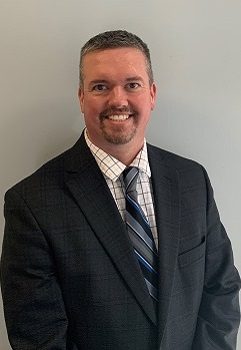 Interested in booking an appointment?
In addition to
contacting the office
, you can also book an appointment with Patrick using our new appointment booking tool, ScheduleOnce! Click below to schedule a phone, Zoom, or in-person appointment in just a few clicks.
"I help guide my clients to and through retirement, with a focus on helping teachers, families, and small businesses navigate the many transitions life brings."
How Would You Describe Your Approach To Financial Planning?
In three words: Trust, Confidence, and Communication. My clients know I will always be straightforward and provide a steady hand. Whether it's planning for a new birth, the death of a loved one, college planning, employment changes, preparing for retirement, getting married, or getting divorced, I'm here to help you plan for your future.
What Sets You Apart From Other Financial Professionals?
My goal in life is to help people. I chose financial planning as a career path because of its positive impact on people's lives. It's important to me to get to know my clients and for my clients to know me. Good relationships, even professional ones, are built on trust and mutual understanding. I also do a lot to leverage technology to make financial planning easier for my clients. From online appointment booking to client texting to the new Account View app, I strive to make myself and your financial information as accessible as possible.
Already a client? View your accounts online.
Patrick joined HighPoint Advisors in 2013 after spending ten years in the financial planning industry as an Operations Manager for another independent financial firm. Patrick supported four advisors in this role and provided top-notch client service. Registered with FINRA, Patrick holds the series 6, 63, and 7 licenses through LPL Financial, along with his life, accident & health, and NYS Long Term Care Partnership certification. His lifelong values were developed early in life as a Boy Scout. He attained his Eagle Scout Award in 1994. In 2000, he graduated from St. John Fisher College with a degree in Management, concentrating in Financial Planning. Raised in Webster, NY, he now lives in North Syracuse with his wife, daughter, and a Labrador Retriever. Patrick serves on the logistics committee for the American Heart Association's annual Syracuse Heart Walk, is the treasurer at his church, and volunteers with the CNS Marching Band.