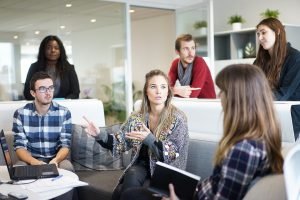 Social investment is growing in popularity, and with good reason. It allows investors to support the causes that are most important to them while building personal wealth. However, if you're not a financial pro, you may not be sure how to begin or have concerns about balancing your values and your finances. To learn more, check out four tips from HighPoint Advisors, LLC to get started with social investment today.
1. Understand Your Priorities
What causes are you most passionate about? Do you want to make a local or global impact? Take the first steps toward social investment by making a list of the issues that matter most. Once you've identified where your money could make an impact, you can also think about any other criteria that will govern your investments, such as environmental, social and governance standards, industries you\'d prefer not to support and more.
2. Set Financial Goals
In addition to your commitment to social responsibility, it's also important to consider your individual financial needs. For many people, these concerns involve retirement planning, purchasing a home, planning for long-term care and/or starting college funds. While your financial planning needs will evolve over time, you should have a clear understanding of what you want to accomplish before investing.
3. Meet with a Financial Advisor
While you could manage your investments alone, many people are quickly overwhelmed by the prospect of doing so. Experienced financial advisors will listen to your goals and get a sense of your concerns to determine which investments are suitable for your needs. They\'ll be able to suggest the appropriate funds for the causes you support, help you balance your portfolio to manage risk, and aim to provide competitive returns.
4. Keep Balance in Mind
If you're passionate about social investing, you may want to choose funds that are fully aligned with your criteria for responsible investment. However, it's important to understand that while many options may meet a number of your standards, they could fall short in others. Additionally, your advisor may caution you against investing too heavily in a single area to avoid instability and increased risk. Stay focused on your top priorities, and remember that your own financial well-being is just as important as the causes you support.
Get Started Today
When you're ready to make social responsibility part of your investment strategy, contact HighPoint Advisors, LLC. Our financial advisors will provide personalized guidance to help you pursue your financial goals. Call 315-627-0474 to schedule an appointment and take the first steps toward social investment.
Socially responsible investments may experience returns that may be lower than if the advisor made decisions based solely on investment considerations. Investing involves risk including loss of principal. The opinions voiced in this material are for general information only and are not intended to provide specific advice or recommendations for any individual.