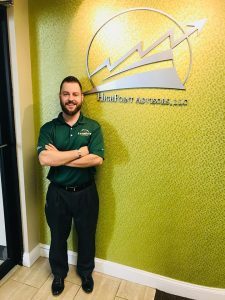 September 15, 2018
We are happy to announce that the HighPoint Advisors family is growing! Joseph Viviano has joined the HighPoint team as a financial advisor. He brings 8 years of experience in the financial services industry, a commitment to the Syracuse community, and a great new energy to the office. We expect great things from him.
Over the next few months, Joe, AJ, and Sarah will be working hard to move over his book of business and get him integrated with everything HighPoint and LPL has to offer. Be sure to say hi when you're in for your account reviews!
Click here to read his full bio.