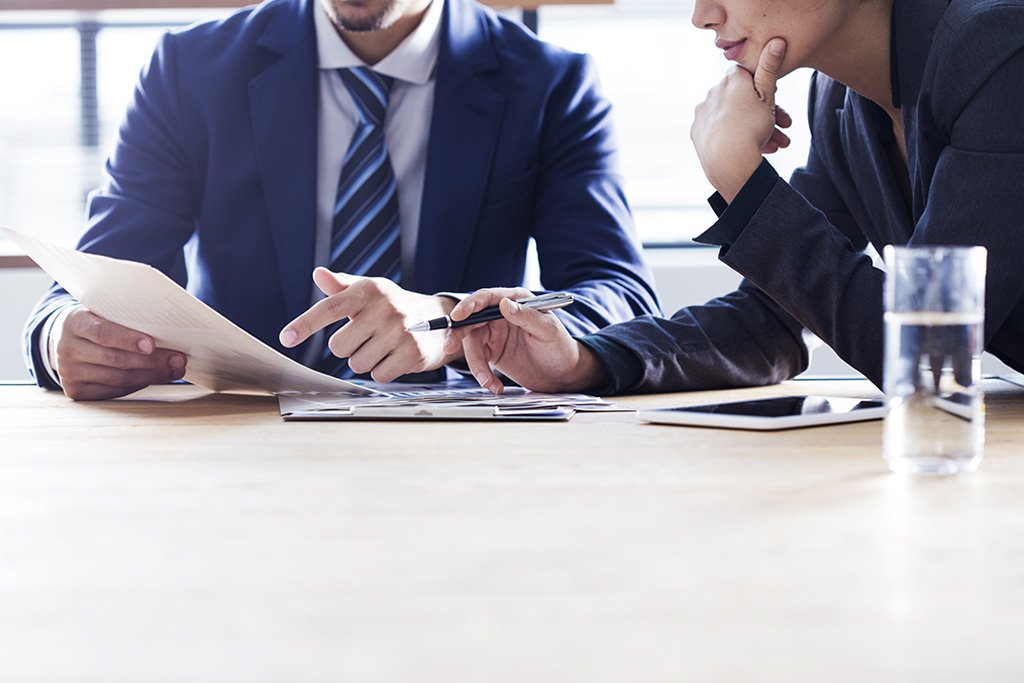 Even if you've done your research, the world of finance can be confusing, as it's packed with terms that seem similar and yet have very different meanings. Two such terms are "financial advisor*" and "stockbroker." While both figures share a number of similarities, they're distinctly different for a variety of reasons. Below, we'll outline what makes financial advisors and stockbrokers different, and why you might prefer one over the other when it comes to developing your wealth management strategy.
Financial Advisors
As their title suggests, financial advisors* are financial professionals who typically provide a diverse selection of wealth management services. These can include everything from general financial planning to precise investment advice designed to help clients work towards their long-term financial goals. This broad scope of specialization is the most notable distinction between financial advisors and other industry professionals, such as stockbrokers, who also offer advice concerning investments.
But another key difference lies in how financial advisors provide their advice. Many advisors – namely registered investment advisors – can also be known as fiduciaries, who are advisors that must act with their clients' best interests as a first priority. Some financial advisors choose to act as fiduciaries as their fundamental obligation, while others join associations or receive certifications, such as CFP®, that necessitate a pledge of fiduciary responsibility.
Stockbroker
Though they're still financial professionals, stockbrokers differ from financial advisors in that they focus on one type of service – the buying and selling of stocks and other securities. Interactions with clients may bear a closer resemblance to a transaction than the long-term relationships that are often nurtured by financial advisors. Without this relationship, you may find a lack of connection to your long-term goals and overall wealth management strategy.
Additionally, while stockbrokers are still required to provide advice that's "suitable" for clients, that's their key limitation – suitability. This means that stockbrokers are able to place their own best interests first, so long as their advice is appropriate in respect to their client's needs and resources.
Comprehensive Financial Services
If you're seeking professional assistance to help reinforce and manage your financial stability, look no further than HighPoint Advisors, LLC in East Syracuse, New York. Though we're a small, boutique firm, our team features seasoned financial professionals who take a client-first, in-depth approach to wealth management and every service we provide. For more information, contact us today.
* Financial advisors that are also registered investment advisors.