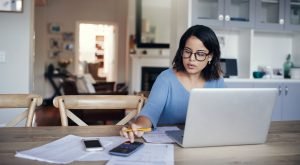 The death of a loved one is a stressful, emotional situation that leaves few of us prepared for the practical matters raised by such a loss. However, being aware of the appropriate steps required to address the finances of the deceased can make a difficult time easier to manage. Read on to learn more about the actions that should be taken after a loved one passes on and how professional guidance can ease the process.
1. Contact a professional.
It might seem hasty to contact a financial advisor immediately, but you'll soon discover that taking care of your loved one's finances is a complex process. Getting in touch with a professional can help you ensure that everything's in order from the very beginning.
2. Collect all necessary paperwork.
The next step is to gather the paperwork that you'll need to handle the estate of the deceased. Unfortunately, the list of necessary documents is extensive, which is where your financial advisor will come into play. They'll help ensure that all requirements are met, from ordering copies of the death certificate to securing letters testamentary identifying you as the executor.
3. Notify the applicable agencies and institutions.
Once you've gathered the paperwork, you'll have to notify the Social Security Administration and other businesses and agencies about the passing. This will include financial institutions, such as banks and credit card companies, as well as utility providers and many more. Because many accounts may be in question, you'll likely want to turn to a professional to make certain nothing remains unresolved.
4. Close existing accounts.
After the notification process, make sure to close your loved one's bank accounts and cancel any service subscriptions to ensure that funds aren't still being withdrawn for things that are no longer necessary. Keep in mind that the estate will also be responsible for any unpaid property and income taxes, and that a form 1041, an estate income tax return, may be required.
5. Apply for benefits.
Finally, upon the death of a loved one, you may be entitled to certain financial benefits. This will depend on several variable factors, including whether or not the loved one was your spouse, their military status and more.
Seek Professional Guidance
Death and finances go hand and hand, often resulting in a situation that's hard to deal with alone. Fortunately, HighPoint Advisors' caring team can streamline the process and guide you through each and every step. Contact us today to discuss your specific situation.