May 1, 2020*
We can't believe two whole weeks have passed since our first digital care package! We hope everyone is hanging in there and staying safe, healthy, and sane. Thank you to everyone who responded to our first digital care package. We hope you enjoy this one, too!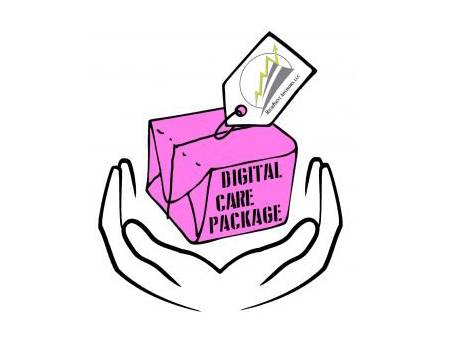 Productivity Corner

Tired of all the account updates in the mail? Depending on your account, you may be able to go paperless. Just reach out to your advisor or our staff and we'll see what we can do!
Every little bit helps. Check to see if you have missing money by visiting the NYS Office of Unclaimed Funds.
See the World
We may be stuck at home, but that doesn't mean we can't explore new and interesting things around the world! Here is a new, curated batch of fun sites to check out:
Comforting Cuisine
Sarah's Coconut-Apple-Ginger Dal
When she wants something easy, comforting, and relatively healthy, our Office Manager turns to this delicious lentil stew. The original recipe came from Bon Appetit's website, but she adds additional cayenne and cubes the apples instead of grating them.
2 Tbsp. virgin coconut oil
½ tsp. cayenne pepper
¼ tsp. ground cumin
¼ tsp. ground turmeric
½ large onion, finely chopped
2 garlic cloves, finely chopped
1 3″ piece ginger, peeled, finely chopped
1 large apple (unpeeled) (or two medium apples), cubed
1½ cups red lentils
1 13.5-oz. can coconut milk
2 Tbsp. fresh lime juice
Kosher salt, freshly ground pepper
Plain yogurt (for topping – I use greek)
Heat oil in a large pot over medium-high. Cook cayenne, cumin, and turmeric, stirring, until fragrant, about 1 minute. Add onion, garlic, and ginger and cook, stirring, until softened, about 3 minutes. Add apple and lentils and stir to coat. Stir in coconut milk and 2½ cups water and bring to a boil. Reduce heat and simmer, stirring occasionally, until lentils are completely soft and dal is thick, 20–25 minutes. Add lime juice and season with salt and pepper.
Divide dal among bowls and top with yogurt; season with more pepper.
We want to hear from you! If you have a favorite web-based diversion or creative way of coping with social distancing, let us know! We're all in this together.
Best,
The HighPoint Team
*This post was originally emailed to clients on April 30th. If you are a client and did not receive it, please reach out to our Office Manager so we can update our records with your email address.
**Our Office Manager is a massive Star Trek fan and overall nerd.