Activities that people used to take for granted have changed in major ways — like a trip to the grocery store, attending a live concert or sporting event, participating in church services or even just hugging a friend.
Remember that the simple things, like exercise and eating right, are essential to maintain your health. Here are some things to focus on as we continue to adjust to the changes in our daily lives.
Be more present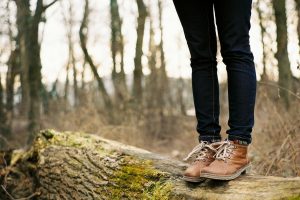 One positive thing is that people may be actually talking to each other a bit more, instead of communicating primarly through texting and emails. No matter how you are contacting each other, take time to really listen to your friends and family, and not let the distractions of the day or moment take away from that.
Support small businesses in your community
The past several months have been a particularly difficult and challenging time for many small businesses. As it becomes possible and appropriate, consider supporting your favorite local restaurant, salon or retailer as much and as often as you can, as they recover.
Reboot healthy eating habits
What's your diet been like over the past several months? It's understandable if you indulged in more than your fair share of comfort foods and beverages during this stressful time. But if you maintained healthy eating habits — good for you! If you feel the need to get back on track, you're not alone. It's always a good idea to incorporate more fruits, vegetables, and whole grains into your daily diet (and perhaps less red meat), while reducing the amount of sugar you're consuming.
Read more books
Do you need a change of pace from all the binge-watching of popular television shows? Whether you purchase it through a digital reader app or have it delivered to your door, a good book can make for a great change of pace. And if you have a library card, most public libraries offer apps through which you can access books in digital formats, at no cost.
Keep walking
For many Americans, a daily walk outdoors has become their primary way of managing the stress over the past several months. If you started a daily walking regimen, keep it up — especially if you didn't regularly exercise before the crisis.
To help mix things up with your walking routine, consider doing a speed interval workout as part of a longer session. Pick a milestone while you are walking, like the next tree or stoplight, and speed up for the 30 or 60 seconds it takes to get there. Then, slow down to your normal pace until you're ready to pick another milestone and go again. Beginners should try to walk slowly for 5 minutes, then do 15 minutes of alternating speed intervals, then cool down for 10 minutes. That can make for a nice half-hour cardio workout.
This material was created for educational and informational purposes only and is not intended as ERISA, tax, legal or investment advice. If you are seeking investment advice specific to your needs, such advice services must be obtained on your own separate from this educational material.
Kmotion, Inc., 412 Beavercreek Road, Suite 611, Oregon City, OR 97045; www.kmotion.com
©2020 Kmotion, Inc. This newsletter is a publication of Kmotion, Inc., whose role is solely that of publisher. The articles and opinions in this newsletter are those of Kmotion. The articles and opinions are for general information only and are not intended to provide specific advice or recommendations for any individual. Nothing in this publication shall be construed as providing investment counseling or directing employees to participate in any investment program in any way. Please consult your financial advisor or other appropriate professional for further assistance with regard to your individual situation.