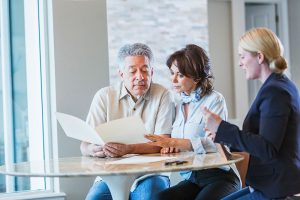 When you first entered the workforce as a young adult, planning your retirement was likely the last thing on your mind. After all, the professional world is full of opportunities to make progress and increase your earnings, allowing you to invest more easily than when you were still building your expertise. But most financial experts recommend beginning a retirement plan in your 20s, and despite its importance, this advice can seem daunting, causing many to put off retirement planning until they've attained greater financial stability.
If you've gotten a late start to retirement planning, you're not alone, and you have options. Here, we'll delve into the steps you should take to kick-start your retirement plan.
1. Reinvigorate Savings Efforts
It's obvious advice, but a savings strategy is a fundamental component of an effective retirement plan. In many cases, increasing the amount of money that's being funneled to your savings accounts can require certain lifestyle changes. But, ultimately, carefully planning to delegate a portion of each paycheck to a savings account, IRA or another savings avenue can help set you up for a much more comfortable life upon your exit from the workforce. You should consider performing in-depth research to identify opportunities for investment in options that suit your unique financial situation.
2. Pay Off Debts
Retirement is a period best spent relaxing and soaking up all that life has to offer. This is difficult when substantial unpaid mortgages and other high-interest debts are brought into the mix. If you've only been paying the bare minimum on your debts, consider allocating any extra money toward these payments to diminish the effect they'll have on your retired life.
3. Get Reliable Financial Advice
Arguably the most important step of the retirement planning process is to get in touch with a financial advisor you can trust to provide advice that takes your unique circumstances into consideration. Knowledgeable financial advisors should consider not only your earnings and your retirement goals, but your real estate assets, investments and any other factors that may play a role in your general ability to achieve a comfortable retirement. Then, they'll provide sound advice based on their financial expertise, which you can use to help pursue an even brighter future for you and your loved ones.
Syracuse, New York's Experienced Financial Advisors
If you've yet to begin saving for retirement, there's no better time to start. The friendly team of financial professionals at HighPoint Advisors, LLC can help you develop an investment approach that addresses your current needs while helping you lay the foundation to work towards a confident retirement. Call us at 315-627-0474 or contact us online to schedule your meeting with a HighPoint advisor.
The opinions voiced in this material are for general information only and are not intended to provide specific advice or recommendations for any individual. No strategy can ensure success or protect against loss. Investing involves risk including loss of principal.