March 4, 2020
The last week or so has been a wild ride between news headlines and financial market action. I thought this would be a useful time to check in with you all and provide some commentary in an attempt to bring a little calm to the perceived craziness in the air.
As of 2/28/2020, many financial markets were in correction territory – defined as a 10% pullback. That is not a shocking or terrible thing, but what is highly unusual is the speed at which these markets have come down recently. An old Wall Street saying is that "the stock market takes an escalator up, and an elevator down." I'm sure many of you have enjoyed the ascending market escalator of the last few years, but now many people are asking when they can get off this falling elevator. Although this temporary drop happened in the blink of an eye, statistics easily prove that this is all within historically normal ranges of market volatility. While we believe that there is no need to panic, and certainly no reason to take actions that don't match your financial goals & plans, it might be helpful to try to understand why this is happening.
The main topic dominating the news lately is the spread of the Coronavirus, and for good reason. This is a human issue, and the loss of life is not to be taken lightly. As financial advisors, our job is to assess the situation and its financial impact for you, our clients, and work with you to mitigate that impact.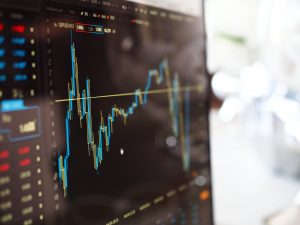 So why is the Coronavirus pulling the financial markets down? Many people around the world are sick, and those people can't go to work. Many people that aren't sick can't go to work either because the office or factory or store they work at is closed due to the possibility of the virus spreading. This situation causes two things: a loss of income for workers' families, and a loss of production for the companies that employ the sick workers. Families that have a loss of income can't spend on goods and services in their economies, which slows the growth of these impacted regions. Companies with lost production and lost revenue may not meet Wall Street's financial targets, which can cause stock prices to decline. So between slowing regional growth and financial analyst downgrades of stocks, the markets can become nervous. If speculation or fear that the virus will not get better soon enters the narrative then investors may start looking to hit the "sell button". That is a recipe for market corrections. This paragraph is a simplified example, but I hope you get the point of market forces.
I would like you to know that we at HighPoint Advisors, LLC have your back during this volatile time in the markets. Hopefully you all have a sense that your advisor is looking out for you and will be available if you need anything. We manage many accounts on multiple platforms using a range of financial instruments, and have been preparing various portfolios over the past year for the eventuality of a market pullback. Not all account platforms report alike, so please know that whether your see activity in your accounts or not, many adjustments inside your investments have been and will be made in your accounts as we navigate this market correction. We don't know when this correction will end, but we do know that we will keep working for you at every turn.
Again, while this is an uncomfortable time in the markets, it is certainly not an unprecedented time. Your advisor and our staff are here for you if you need anything or have any questions.
Adam (AJ) Loedel, CFP®, ChFC, RICP, LUTCF
Managing Director
Content in this material is for general information only and not intended to provide specific advice or recommendations for any individual. All performance referenced is historical and is no guarantee of future results. All indices are unmanaged and may not be invested into directly. No strategy assures success or protects against loss. Investing involves risk including loss of principal.