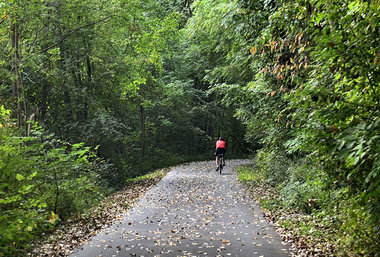 Located in Onondaga County, New York, Syracuse is blessed with amazing sights and breathtaking tourist attractions. We look at some of the top free leisure spots within this beautiful city.
Located at the southwest corner of the Thornden Park is a beautiful rose garden known as the E.M. Mills. It's a magnificent garden with more than 3,000 rose bushes which bloom in the summer and spring. The garden is maintained by volunteers from the Syracuse Rose Society and attracts dozens of artists and photographers on any given day. Thornden Park also includes a 50-meter outdoor pool, tennis courts, a multi-purpose athletic field, and a playground for kids.
The most popular area of downtown Syracuse, Armory Square is always full of locals and tourists alike who love to enjoy the outdoors. The place is lined with boutiques, coffee shops, restaurants, and many other attractions. At the corner of the Walton of Walton and Franklin Streets stands another famous attraction – the 24-second shot clock which is a tribute to Syracuse native Danny Biasone, the inventor of the game-changing pro-basketball innovation.
If you feel like spending some time alone as you enjoy the pleasures of nature, there is more than nine miles of public trails along the shore of the Onondaga Lake – the West Shore Trail which meanders through over 4.5 miles of quiet woodland and open areas being the longest of them. While there, don't forget to check out the recently added extension to the tail which offers spectacular lake and city views.
The Community Folk Art Center was founded in 1972 and showcases African Diaspora Artists. Among other things, you'll enjoy thrilling exhibitions, gallery talks, film screenings, workshops, and courses in studio and performing arts. It's located at 805 E. Genesee St. and open 10am to 5pm Tuesday to Friday and 11am to 5pm Saturdays.
The Onondaga Library is as old as they come having been built by the City of Syracuse in 1905. However, an $8.7 million renovation is currently underway which will transform the library into a modern, 21st century resource. Once completed, the ground floor will feature a "maker space" where visitors can learn, create and build. There will also be a music recording studio, a 3-D printing machine, and many other tools.
The Webster Pond is a 95-acre sanctuary in the Valley, off the Valley Drive. It's open daily and provides an excellent place to unwind. But it's not just that. The place is also home to the Anglers Association of Onondaga, a non-profit organization which offers a myriad of programs including fishing instructions for kids and adults. There are also plenty of wildlife to see including Canada geese, deer, mink, raccoons, woodchuck, turtles, herons, purple martens, and many others.
These are just a few examples. There are many other awesome attractions in Syracuse – Destiny USA, Clinton Square Festivals, The Central New York Regional Market, Salt Museum, the Erie Canal Museum – the list is endless.