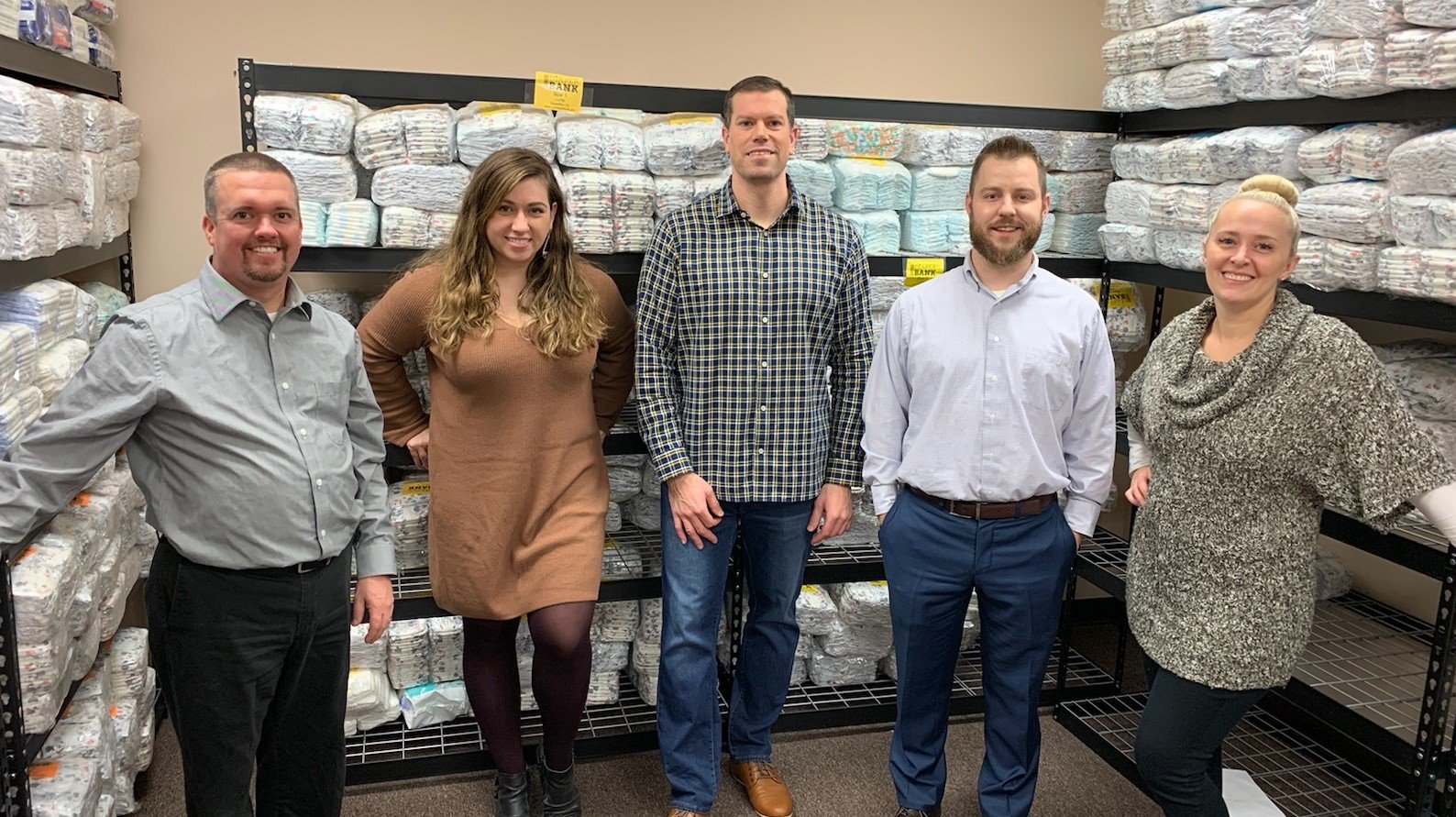 On Thursday, December 5th, the HighPoint team spent a wintry afternoon volunteering at the Central New York Diaper Bank. We decided to volunteer in celebration of AJ being named a 2019 CNY Business Journal 40 Under 40. Every year, the 40 Under 40 Awards honors a local non-profit, and this year they chose the Diaper Bank. As volunteers, we repackaged diapers into parcels of 25, and loaded them into bags to be delivered to various partner agencies. It was actually a lot of fun, and several members of the team are planning to come back to volunteer with their families.
The CNY Diaper Bank provides diapers to over 22 local non-profit partners. Their mission is to ensure that all CNY families have access to an adequate supply of diapers for their babies and toddlers, and to build awareness in our community that diapers are a basic human need not being met for all children. Their services are especially important because diapers aren't covered by SNAP or WIC. A monthly supply can cost over $100, far beyond what struggling families can afford. With a singular focus, and through donations and corporate partnerships, the Diaper Bank can purchase diapers at a significantly lower rate than retail (and even lower than other agencies), because of the sheer volume. Their partner organizations, like the Rescue Mission and Samaritan Center, then distribute the diapers to those who need them most.
We are so glad we had the opportunity to learn about and support this wonderful organization. We hope they continue to grow, and we encourage others to support their mission!