Four tips to help keep you from overspending
Do you find yourself looking out at your porch more often, wondering when your next Amazon package will arrive? Do you leave the grocery store with a couple more bags than you planned for? Do you feel like sometimes you just want to buy stuff? For almost 16% of Americans, "buying stuff" is an addiction, or what the American Journal of Psychiatry calls a "compulsive habit of buying with significant adverse consequences."
While you're likely not addicted to buying stuff, overspending is a common barrier to saving for retirement and achieving other financial goals. The more you give in to unplanned or excessive purchases, the more harmful they can be to your financial health. Instead of giving in to spending impulses, use these four basic tips to help you avoid your compulsion to buy stuff!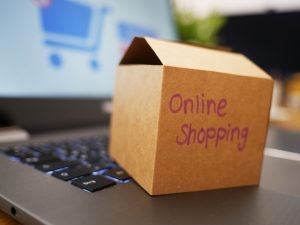 Sleep on it. Try forcing yourself to delay purchases by at least one day so you have more time to consider if you really need them. For instance, you might wait 30 hours before buying anything over $30. Or, you might impose a spending threshold, such as $250, over which you must discuss a potential purchase with a spouse, partner or friend.
Stay away from your favorite stores. If there's an online retailer or a local shopping avenue where you can't resist buying something, avoid it. Understanding what tempts you the most will help you avoid making purchases you can't afford.
Remember past spending mistakes. If you feel compelled to buy something you don't need or that is not in your budget, think about the last bad buying decision you made. It's amazing how effective this particular tip can be!
Stick to a list when grocery shopping. Before you leave the house and head out to spend money at the grocery store, write down a shopping list of your needs. Then buy only the items on the list. If you see something you absolutely need that isn't on your list, put it on next week's list when you get home. Be disciplined about this process and you'll never overspend on groceries again.
This material was prepared by LPL Financial, LLC.
Securities and advisory services offered through LPL Financial (LPL), a registered investment advisor and broker-dealer (member FINRA/SIPC). Insurance products are offered through LPL or its licensed affiliates. To the extent you are receiving investment advice from a separately registered independent investment advisor that is not an LPL Financial affiliate, please note LPL Financial makes no representation with respect to such entity.
If your advisor is located at a bank or credit union, please note that the bank/credit union is not registered as a broker-dealer or investment advisor. Registered representatives of LPL may also be employees of the bank/credit union. These products and services are being offered through LPL or its affiliates, which are separate entities from, and not affiliates of, the bank/credit union. Securities and insurance offered through LPL or its affiliates are:
Not Insured by FDIC/NCUA or Any Other Government Agency Not Bank/Credit Union Guaranteed Not Bank/Credit Union Deposits or Obligations May Lose Value
This material was created for educational and informational purposes only and is not intended as ERISA, tax, legal or investment advice. If you are seeking investment advice specific to your needs, such advice services must be obtained on your own separate from this educational material.
Kmotion, Inc., 412 Beavercreek Road, Suite 611, Oregon City, OR 97045; www.kmotion.com
©2020 Kmotion, Inc. This newsletter is a publication of Kmotion, Inc., whose role is solely that of publisher. The articles and opinions in this newsletter are those of Kmotion. The articles and opinions are for general information only and are not intended to provide specific advice or recommendations for any individual. Nothing in this publication shall be construed as providing investment counseling or directing employees to participate in any investment program in any way. Please consult your financial advisor or other appropriate professional for further assistance with regard to your individual situation.