May 29th, 2020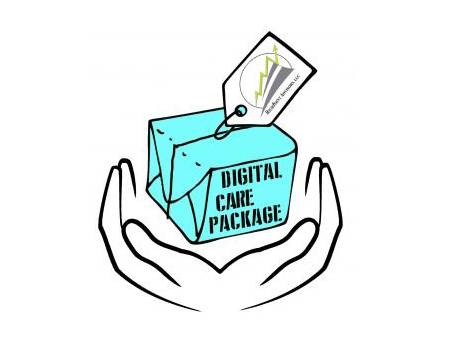 We hope everyone had a beautiful, socially-distanced Memorial Day! Here's a new set of web-based diversions to keep you going.
Productivity Corner
Stuck in endless Zoom meetings? Switch things up with one of these fun Zoom backgrounds.
Looking to learn a new skill? Harvard offers free online courses in a variety of subject areas. You won't get a certificate, but you will learn a lot!
See the World
We may be stuck at home, but that doesn't mean we can't explore new and interesting things around the world! Here is a new, curated batch of fun sites to check out:
HighPoint at Home
Quarantine has been a great opportunity for many of us to cook more, but sometimes you want to leave dinner to the professionals. So for this week's HighPoint at Home, we're sharing our go-to takeout spots! It's a great way to keep local restaurants going until quarantine is lifted, especially when you order directly from the restaurant. What are your favorite takeout spots?
AJ: Pavone's @ Manlius, Stingers
Pat: Carmelita's Mexican Restaurant, Utica Pizza Company, Nestico's
Joe: Ponchito's Taqueria
Sarah: AppeThaizing, Twin Trees 57
Chelsea: Craftsman Wood Grille, Trapper's
Comforting Cuisine
Joey V's Mississippi Chuck Roast
Joe brought this roast in to the office for us last December and we devoured it! To make it a complete meal, Joe likes to add a few quartered russet potatoes and a large handful of baby carrots to the crockpot when there is about 1-2 hours left of cooking time. Serve over rice, noodles, or mashed potatoes. NOMS.
Ingredients:
1 Chuck Roast
1 Stick Butter
1 Ranch Seasoning Packet
1 Packet Dry Onion Mix or Au Jus Mix. (You can use what you have or like here.)
5 Pepperoncini (We are big fans of the peppers!… we add half a small jar.)
Optional: ½ cup Beef Broth, Salt, Pepper, Oil
Instructions:
If you are in a hurry or just want to save clean up, you can skip to Step 2.
1. Start by seasoning the Chuck Roast (salt, pepper, and oil.) Heat a skillet on Medium-High, and sear both sides.
2. Place roast in the slow cooker and sprinkle the top with the ranch dressing mix and the onion mix. Place the peppers on top and add the butter.
3. Depending on the cut of the meat, or if you want a little more juice you can add the beef broth here. I find it usually isn't necessary.
4. Cook on low heat for 8 hours.
We want to hear from you! If you have things to share, we'd love to include them in our next installment!
Best,
The HighPoint Team