May 14, 2020*
It's that time again! For our third installment of the digital care package, we added a new section – HighPoint at Home. We hope you enjoy it!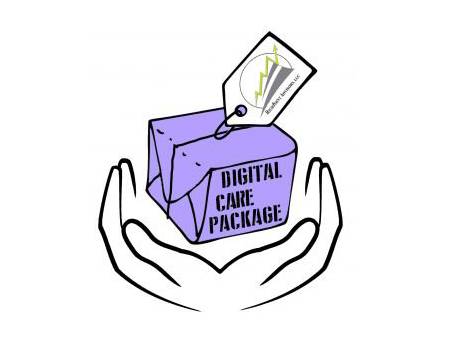 Productivity Corner
We're spending more time in our homes than ever before, which makes those junk drawers and disorganized cabinets feel like a much bigger deal. This list of organizing tips can help you get your space under control.
Need more masks for your bi-weekly grocery store runs? These step-by-step instructions for DIY Face Masks are organized by your level of craftiness.
See the World
We may be stuck at home, but that doesn't mean we can't explore new and interesting things around the world! Here is a new, curated batch of fun sites to check out:
HighPoint at Home
In this new section, we'll give you a glimpse into what the HighPoint team is up to when we're off the clock. First up? What we're watching! Some of us have been exploring new shows, while others have been revisiting old favorites. What have you been streaming in your downtime?
AJ: Westworld (HBO), Tom Clancy's Jack Ryan (Amazon), Ford v. Ferrari
Pat: Billions (Showtime), his pre-teen daughter's shows (which he does not enjoy)
Joe: "The Last Dance" – Michael Jordan/Chicago Bulls Documentary (ESPN), the complete Star Wars series from start to finish (rewatch), Yellowstone (Paramount TV Series)
Sarah: Barry (HBO via Hulu), Marvel Cinematic Universe (rewatch), Parks & Recreation (Netflix, rewatch)
Chelsea: Behind the Curve (Netflix), Westworld (HBO)
Comforting Cuisine
Chelsea's Keto Egg Roll in a Bowl
Chelsea's been on a keto journey for the past six months, and this has become one of her favorite meals. Even if you're not following a keto diet, this is an easy, tasty recipe to make at home!
Ingredients:
1 lb (16 ounces) ground pork or beef
1 teaspoon minced garlic
14 ounces shredded cabbage or coleslaw mix
1/4 cup low-sodium soy sauce
1 teaspoon ground ginger
2 teaspoons sriracha
1 whole egg
1 tablespoon sesame oil
2 tablespoons sliced green onions
Instructions:
In a large skillet, brown the pork or beef until no longer pink. Drain the meat if it\'s really wet. Add the garlic and sauté for 30 seconds. Add the cabbage/coleslaw, soy sauce, ginger, and sauté until desired tenderness. You can add a little water if you need more liquid to sauté the coleslaw down.
Make a well in the center of the skillet and add the egg. Scramble until done over low heat.
Stir in sriracha. Drizzle with sesame oil and sprinkle with green onions. Add additional soy sauce and sriracha if desired.
We want to hear from you! If you have things to share, we'd love to include them in our next installment**!
Best,
The HighPoint Team
*This post was originally emailed to clients on May 14th. If you are a client and did not receive it, please reach out to our Office Manager so we can update our records with your email address.
**But seriously, we need ideas. I mean, have you clicked the cow yet?