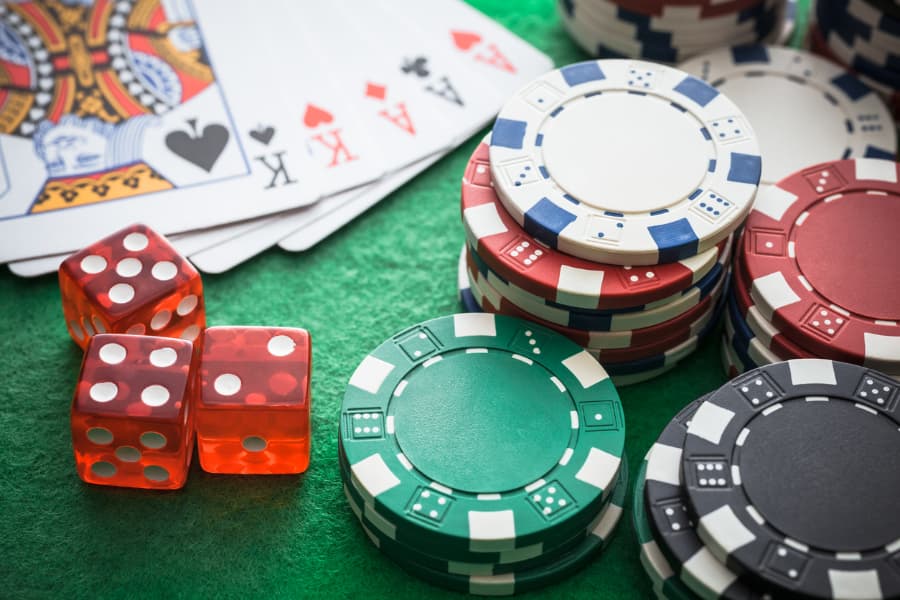 Some trading companies have added gaming elements to their applications to encourage more participation in digital investing. Since this practice involves making investing more exciting, many financial professionals call it "casino culture." Although gamification strives to make digital investing more accessible for people, these trends are often riskier than sound investment services. To help you protect your assets, HighPoint Advisors, LLC explains casino culture and its potential threats to investors.
What Is Casino Culture?
From a digital investing standpoint, casino culture has nothing to do with gambling. Instead, it refers to the gamification of investing in which trading businesses add features to their applications to make the process more enjoyable for people. More importantly, gamification reduces the use of complex charts and verbose financial terminology that may turn people away from digital investing.
The Risks of Popular Digital Investment Trends
Finance is an industry that welcomes innovation, yet many financial professionals approach gamification with trepidation. Most of this concern stems from the risks digital investment trends emerging from casino culture pose for investors. Additionally, gamification often targets young people who typically do not have as much experience with investing.
While casino culture manifests in many ways across digital investment platforms, the following have risen in prominence in recent years. Consider the risks of utilizing these investment strategies:
Cryptocurrency
Cryptocurrency is a digital asset that resides on a network distributed across numerous computers using blockchain technology. These assets employ cryptographic and encryption algorithms methods to secure the investment.
Since no government agency authorizes cryptocurrencies, people have more control over these investments. However, the decentralized nature of cryptocurrency means they are more susceptible to hacking and other criminal behavior. In the past, security breaches have left crypto investors with substantial losses. Additionally, cryptocurrency frequently faces extreme market volatility, making it unclear if the investor will reap profits.
Meme Stocks
Admired by young traders in particular, meme stocks are investments with heavy-short interests that become popular due to social media buzz. The rationale behind meme stock is that the more conversation it generates, the more people will buy it, and the higher its share values will rise.
The biggest issue with meme stocks is that they rely on speculation instead of company performance. As a result, they usually experience vast fluctuations in value within a short period. They also tend to be expensive since more people are buying them and artificially driving up their price.
Online Sports Betting
Some people view investing and gambling similarly since both activities pose significant risks. While casino games are widespread, sports betting is just growing in status in the United States following a reversal of a federal ban by the Supreme Court in 2018. Since then, many states and the District of Columbia have legalized the activity for residents.
Naturally, sports betting comes with the same risks as general casino gaming. Namely, people can lose money quickly if they make unwise bets. Although sustainable investing in assets like stocks and bonds carries a similar risk, it delivers a more positive and longer-lasting return, in most cases.
Advice from Online Forums
A growing trend in digital investing is the emphasis on social media as a platform for financial assistance. Some people rely on trading tips on websites like Reddit to make investment decisions. Reddit has subgroups for different interest-based communities that people can join and interact with other members.
While the advice on these social media sites can be valuable, it is not always reputable. This issue is especially true on Reddit and similar sites, where usernames do not reveal much about the person behind the account. People follow these suggestions at their own risk, as they may be inaccurate or misguided.
Receive Guidance with Digital Investing from an Advisor
There is no denying that casino culture wields a significant influence over digital investing, but the benefits of these trends may not outweigh their various risks for all investors. One of the most effective ways to avoid digital investment risks is by partnering with a trustworthy financial planner. These advisors have the experience to help you make sound investment decisions.
Residents of East Syracuse, New York, and the surrounding areas can seek guidance from the financial planners at HighPoint Advisors, LLC. Our team collaborates to understand our clients' wealth management needs and formulate personalized strategies to help them achieve these goals. Contact us today to learn more about digital investment risks and our financial services.
The opinions voiced in this material are for general information only and are not intended to provide specific advice or recommendations for any individual. All performance referenced is historical and is no guarantee of future results. All indices are unmanaged and may not be invested into directly.