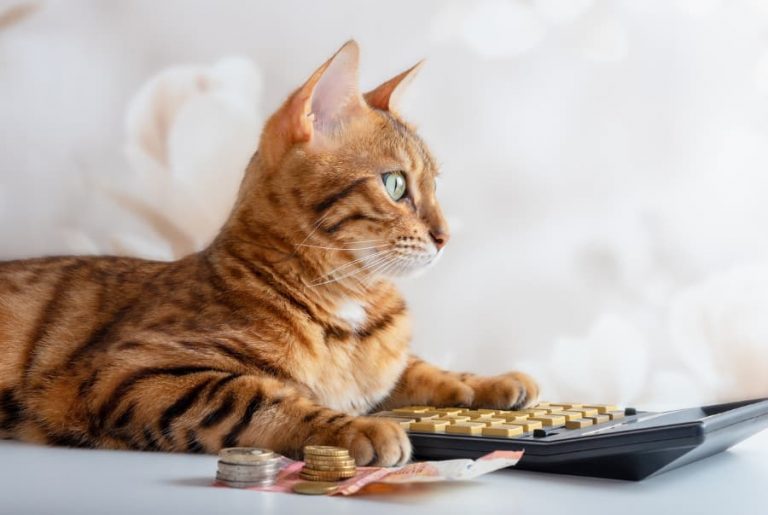 Recent trends indicate more young people are adopting pets than having children. This growing pattern not only impacts populations but also has distinct repercussions for the financial sector. At HighPoint Advisors, LLC, we offer various financial services to clients throughout the East Syracuse, New York area. Here, we discuss key financial findings to consider in the ever-changing pets industry.
Financial Indicators of The Growing Pets Industry
Although pet parents do not have the considerable cost of raising a child, they still incur many expenses caring for their animal companions. And since people have more money to devote to pets, spending in the pet industry has skyrocketed. Research findings from American Pet Products Association show that people in the United States, on average, spend more on pet care every year.
The shift to pet parenting also affects U.S. fertility levels. The U.S. birthrate has been on the decline for many years. With young people selecting pets over having kids, this number will only drop lower. These changes express the growing prominence of the pet industry from a financial perspective.
One of the most noteworthy factors pushing millennials to focus on pets is the increasing number of women in the workplace. Young adult women have more professional and high-earning jobs than mothers in past generations. Given their high-profile positions, women may find taking off time or potentially losing their jobs to have children may not be worth the sacrifice.
Financial Considerations for Pet Parents
While it may seem that having a baby result in more expenses, some pet owners can spend as much on a dog or cat as they would a child. However, not all costs for pets are the same as they are for babies. Pet parents may spend similar amounts in some areas, such as accessories, but substantially less in others, like food. Therefore, it is vital to review the financial considerations for pet owners and how they compare to those for new parents. Some of the most significant expenses include:
Food
By and large, formula for babies' costs substantially more than dog or cat food. With that being said, pet parents should account for the various accessories' pets need for eating, such as feeding and drinking bowls and treats. They should also investigate the ingredients in the food, as healthier options can save in medical costs down the line.
Supplies
Generally, pet owners spend less on supplies than parents. However, there are some prices for pet items that compare with products for babies. For instance, dog beds can reach over $100, which comes close to the cost of buying a bassinet.
Medical Costs
Although veterinary bills differ depending on the type of animal and their specific needs, all pet parents should factor healthcare costs into their budget. A dog rescued from a shelter may require more surgeries or treatment than the average pet, but a healthy puppy will still need to see a vet. Additionally, neutering and spaying animals is a medical expense exclusive to pet owners.
Pet Insurance
While pet insurance and/or similar programs are not necessary, they can lower costs should your animal companion need emergency care. Before purchasing coverage, bear in mind that most policies exclude certain illnesses, such as preexisting conditions. Pet insurance providers also base their premiums on numerous factors, such as age, breed, species, and location.
Check out this Website that Compares Pet Insurance providers
CareBark is a web resource that provides rankings of companies that currently provide Pet Insurance. It compares and contrasts plans and also provides an easy to read set of positives and negatives to make picking a plan easier. This site provides informative articles related to pet ownership, and even lists available discounts out there in the marketplace. Check out the site at https://carebark.com.
HighPoint Advisors, LLC Financial Considerations to Keep in Mind
Although pets are typically less expensive than children, caring for animal companions still requires a considerable investment. If you need help deciding whether or not to purchase a pet, HighPoint Advisors, LLC has the resources to provide you with exceptional financial advice.
Our experienced investments advisors can help you navigate various aspects of wealth management, from income planning to holistic financial planning. We develop relationships with clients throughout Central NY – as well as the many other regions across the country that we serve – guiding them through changing financial needs at multiple stages of life.
Contact us today to learn more about our service or gain further insight into how the pets industry affects the financial market.
The information being provided is strictly as a courtesy. When you link to any of the web sites provided here, you are leaving this web site. We make no representation as to the completeness or accuracy of information provided at these web sites. Nor is the company liable for any direct or indirect technical or system issues or any consequences arising out of your access to or your use of third-party technologies, web sites, information and programs made available through this web site. When you access one of these websites, you are leaving our web site and assume total responsibility and risk for your use of the web sites you are linking to.