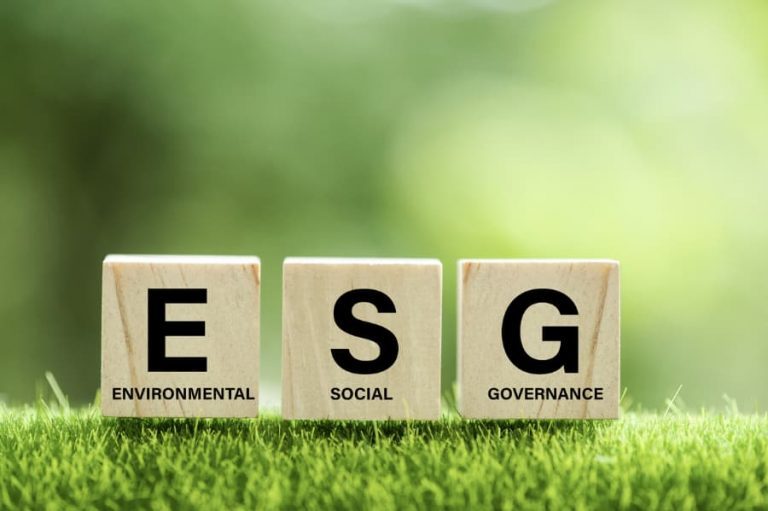 Today, what is known as ESG investing – which stands for a focus on Environmental, Social, and corporate Governance issues – is gaining serious traction. The recent shift from shareholder to stakeholder capitalism has emphasized socially responsible investing (SRI) in the business world. ESG & SRI enable investors to support businesses committed to social change and environmental sustainability while receiving returns on their investments. Discover the importance of ESG & SRI and the benefits they offer investors from the financial professionals at HighPoint Advisors, LLC, which is located in East Syracuse, NY and provides services to those in Central NY, Syracuse and all the other markets they serve.
Understanding ESG and SRI
When people invest in businesses based on their dedication to social responsibility or sustainable practices, they are taking an SRI and/or ESG approach to investments. Since social issues are contingent on public awareness and opinion, they change frequently. Climate change has become the center of discussion in many civic and private spheres, pushing more investors to support companies with clear goals toward sustainability. Social justice has also been at the forefront for several years, leading some investors to look for businesses with well-defined diversity and inclusion policies. Diversity is also one of the pillars of corporate governance, from compensation practices to board representation.
Many people conflate SRI with ESG investing, which also involves supporting socially responsible companies and themes. One big difference is that SRI can be perceived to have an added component of ethicality. For example, a socially responsible investor may avoid companies that sells firearms or tobacco even if they conduct sustainable operations. ESG investing can take a more holistic approach that rewards corporate intent or progress. For example, an ESG investor may consider a fossil fuel company if it commits to a path to zero emissions in the near future. Regardless of what approach you take with sustainable investing, your investments can reflect your personal, religious, and political convictions.
Why You May Want To Consider ESG and/or SRI?
Since environmental and social justice issues are gaining more awareness among the general public, ESG & SRI are becoming table stakes to many investors and advisors. Many portfolios nowadays are at least considering including some exposure to these sustainable approaches as part of the research and construction process. In other words, at the individual company level, social responsibility may become a necessity for many businesses—not just non-profit organizations. The new landscape has encouraged companies to adopt a stakeholder perspective that considers how business decisions affect employees, customers, the local community, the environment, and society.
Consumer values among younger generations have increased the desire for ESG & SRI approaches in recent years. Typically, younger demographic groups demand sustainability and social responsibility in the corporate world and may abstain from supporting companies that do not implement eco-conscious or equitable practices in their governance. Young people also prefer to work at socially responsible companies, stressing the importance of SRI and ESG from all sides of business operations.
Benefits of ESG and SRI
Climate change, racial injustice, corporate scandals, privacy issues, and other social challenges appear overwhelming from an individual viewpoint, but socially responsible investing gives people more agency in solving these issues. For example, investing in a clean energy company will boost sustainability and potentially reduce the impact of businesses that harm the environment. When more people take an ESG or SRI approach, more organizations will employ sustainable practices to receive new investments. SRI and ESG investing puts more influence in the hands of investors who have an interest in uplifting their communities as well as society as a whole.
Socially responsible investing provides personal benefits to the investor, as well. Researchers have found that people experience a release of dopamine and endorphins in their brain when they support causes that are important to them. Ultimately, ESG investing and SRI could potentially benefit your bank account and your mental health.
Attain Guidance from HighPoint Advisors, LLC
While SRI or ESG investing can potentially be advantageous for investors and vital for our planet, it can be challenging to navigate without assistance from a seasoned investment professional. At HighPoint Advisors, LLC, we develop long-term relationships with clients throughout Central NY, Syracuse and all the other markets we serve to help them make the best financial decisions in each phase of their lives. Our experienced and credentialed team helps each client design a portfolio that reflects their personal needs and values.
Contact us today to learn more about socially responsible investing or our other services.
Socially Responsible Investing (SRI) / Environmental Social Governance (ESG) investing has certain risks based on the fact that the criteria excludes securities of certain issuers for non-financial reasons and, therefore, investors may forgo some market opportunities and the universe of investments available will be smaller.
There is no assurance that the techniques and strategies discussed are suitable for all investors or will yield positive outcomes. Investing involves risks including possible loss of principal.