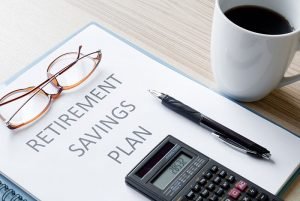 Because retirement plans are available through numerous employers across the nation, it may seem like planning your retirement is as simple as setting up your 401(k) and letting your savings compound. But while a 401(k) is an excellent start, even the most basic elements of retirement planning are tough to perfect without the helping hand afforded by a seasoned financial advisor. Let's explore the many ways in which a financial advisor can help make your retirement planning process simpler.
We'll approach your finances holistically.
From the moment you begin planning your retirement, you'll discover that there's much more to the process than one might expect. That's because it's critical to consider not only your current earnings and your retirement goals, but other factors, too, including real estate assets, stocks, commodities and even the ability to create college funds for children and grandchildren. Gaining a comprehensive image of these factors can be difficult without the professional perspective provided by a financial advisor.
We've done it before.
Most financial advisors, including the team at HighPoint Advisors, LLC, have spent years studying and mastering the finer points of financial management. Throughout our years spent serving Central New York residents with personalized financial support, we've helped numerous clients towards building a brighter future with help from a comprehensive retirement plan. With our extensive experience we can recommend decisions that can help benefit you and your family for years to come.
We'll help you devise a plan that helps address your needs.
There are plenty of online and paper resources concerning retirement planning, but no book or website can deliver a plan that's personally tailored to suit the needs of yourself and your loved ones. At HighPoint Advisors, LLC, we strive to build close, lasting relationships with every client, which allows us to provide sound advice as your life unfolds. Whether you're dealing with an unexpected financial hardship or basking in the salary increase offered with your new promotion, our advisors can help ensure that you're managing your funds with the future in mind.
Meet with a HighPoint Advisor Today
For a financial helping hand you can rely on, turn to HighPoint Advisors, LLC. We're proud to provide Syracuse and other communities throughout Central New York with a wide range of custom financial services. Speak to an advisor by phone at 315-627-0474, or contact us online to learn more.