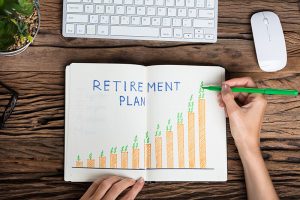 However distant retirement may seem, working towards a smooth, confident retirement process can require years of strategic financial planning and management. At HighPoint Advisors, LLC, we strive to assist residents of Syracuse and communities throughout Central New York with all aspects of financial management, including retirement planning.
Central New York's Retirement Experts
The HighPoint Advisors team understands that your future depends on a retirement plan that takes every element of your daily life into consideration. As a boutique agency, we're able to discuss your situation and develop your retirement plan face-to-face, and our ability to foster lasting relationships with each and every client means that we're always standing by to help modify your financial approach according to your life's ever-evolving demands.
Working with HighPoint Advisors, LLC to plan your retirement means that you'll receive professional assistance with all of the following tasks and more:
Developing a tax-efficient retirement plan
Managing retirement contributions
Allocating and distributing invested funds
Understanding and managing employer-sponsored retirement plans
Setting up college funds for children and grandchildren
Through every step of the process, we'll carefully tailor our plan to suit your financial status by considering an array of crucial factors, including current earnings, stocks, commodities, real estate and your preferred year of retirement.
Why Choose HighPoint Advisors, LLC?
Based in East Syracuse, HighPoint Advisors, LLC offers a comprehensive selection of personalized financial services. Our firm's smaller size enables us to forge lasting relationships and deliver custom solutions. But while we're proud of our boutique nature, we focus on providing Central New York's residents with the level of financial opportunities often associated with larger firms. Seeking additional financial support alongside retirement planning assistance? Other services available through HighPoint Advisors, LLC include:
Plan for Your Future with HighPoint Advisors, LLC
Reap the benefits of our firm's intimate service and customized financial assistance by scheduling your appointment with an advisor today. Reach out by phone at 315-627-0474 for more information about all we have to offer, or contact us online to let us know you'd like to become a HighPoint Advisors, LLC client.