June 11, 2020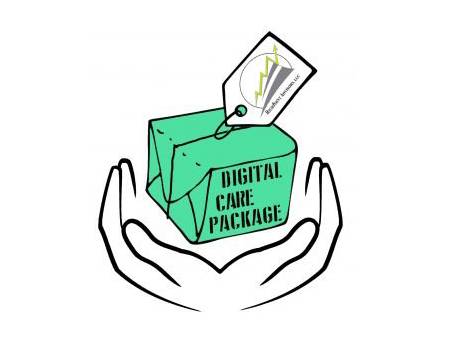 How's everyone doing? With businesses slowly re-opening across New York State (including us!), this will be our last Digital Care Package, at least for a while. We hope you've enjoyed perusing these as much as we've enjoyed making them. Thank you to everyone who reached out, and to all of you for sticking with us during these unprecedented times.
Productivity Corner
Did spring-cleaning leave you with a pile of stuff and nowhere to put it? The Thrifty Shopper has reopened several of their donation centers! Check their new hours here.
We're pleased to announce that we are reopening the office for in-person meetings. If you'd like to schedule a meeting with your advisor, give us a call.
See the World
We may be stuck at home, but that doesn't mean we can't explore new and interesting things around the world! Here is a new, curated batch of fun sites to check out:
HighPoint at Home
Quarantine, especially with the addition of good weather, has been an excellent time to relax with a good book. These are some of the things the team has been reading recently. Do you have recommendations for books you think we'd like? We'd love to hear them!
AJ: The Ride of a Lifetime: Lessons Learned from 15 Years as CEO of the Walt Disney Company – by Bob Iger, Barron's (Weekly Magazine/Newspaper)
Pat: Profit First: Budgeting for Small Businesses – Mike Michalowicz
Joe: Meditations – Marcus Aurelius, Gathering Assets – Nick Murray, The Future of Leadership – Joshua Medcalf and Seth Mattison
Sarah: Inferior: How Science Got Women Wrong- and the New Research That's Rewriting the Story – Angela Saini, Sourdough: A Novel – Robin Sloan, Meditation for Fidgety Skeptics – Dan Harris (borrowed from AJ)
Chelsea: The Wedding – Nicholas Sparks
Comforting Cuisine
AJ's Peach Cucumber Salad
AJ's approach to cooking isn't always recipe-driven. When it comes to making weeknight meals, he "stares into his well-stocked pantry for a long time until the ingredients speak to him." As the occasional beneficiaries of his creations (he's known for bringing leftovers into the office to share), we can all attest that this approach serves him well. But like all great home cooks, there are certain recipes he keeps coming back to. This simple summer salad, which he prepared for staff when we tested our BCP last August, is one of those recipes.
Ingredients:
2 tablespoons fresh lime juice
¼ cup extra-virgin olive oil
2 tablespoons minced shallots
1 very large peach, diced
¾ pound Persian cucumbers, diced
½ cup coarsely chopped mint
½ cup coarsely chopped cilantro
Instructions:
1. In a medium bowl, whisk the lime juice with ¼ cup of olive oil and season with salt.
2. Add the shallots and let stand for 5 minutes.
3. Add the peach, cucumbers, mint and cilantro and season with salt.