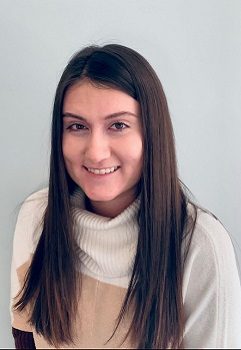 HighPoint Advisors, LLC welcomes Brooke Coleman as our new Client Services Associate. She comes to us with experience in another part of the financial industry, where her previous position was as a loan processor. Before that, Brooke worked in the hospitality industry, bringing a wealth of customer & account service capabilities to the firm. She will work closely with our financial advisors to ensure that the company's clients continue to receive the best possible service. She will be instrumental in ensuring that HighPoint Advisors, LLC has plenty of capacity to grow in years to come.
Brooke was raised in Liverpool, NY, and graduated in 2019 from Niagara University with a Bachelor's Degree in Business Management. She is excited to continue her business career with HighPoint Advisors, LLC, as she continues to grow our firm's service model. She loves spending time off from work at home, trying new recipes, or gathering with her family. Brooke loves exploring new restaurants, cities, and national parks when she is not at home.
Be sure to say "Hi" and introduce yourself next time in the office!